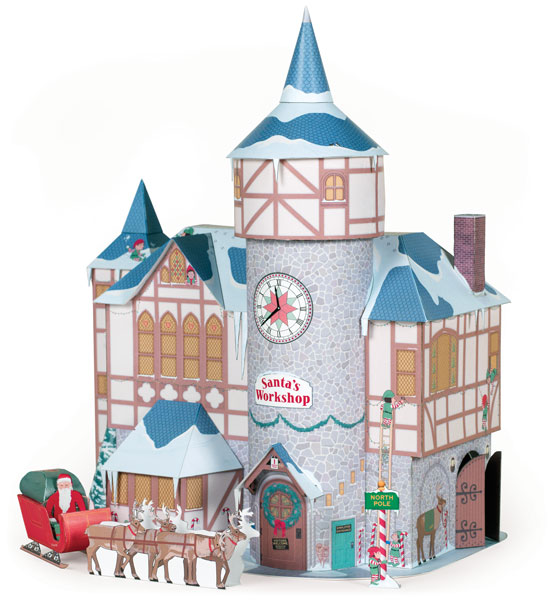 Here's the completed front of the paper model Cut & Assemble Santa's Workshop. The completed model is about 9 inches wide by 11 inches tall and is roughly 1:50 scale. Santa's Workshop can be put together with several options: If you have less time, you can build the workshop exterior alone to make an attractive holiday decoration for the mantlepiece or addition to a miniature Christmas village.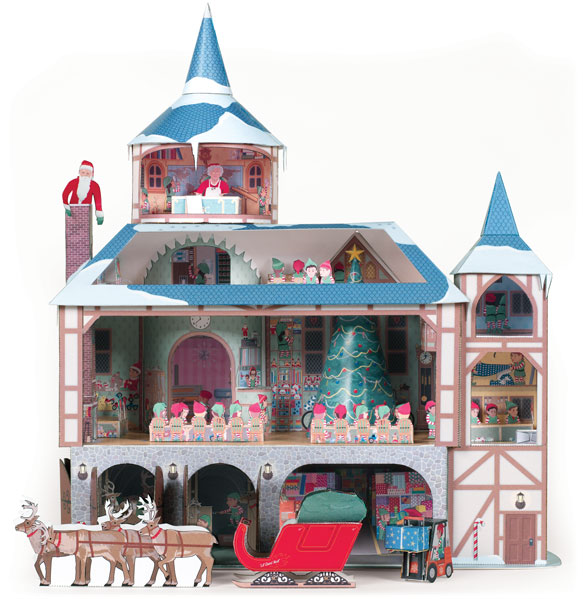 If you prefer more of a challenge, you can build the model with a detailed interior showing the work areas where Santa's elves are creating toys for all the children of the world.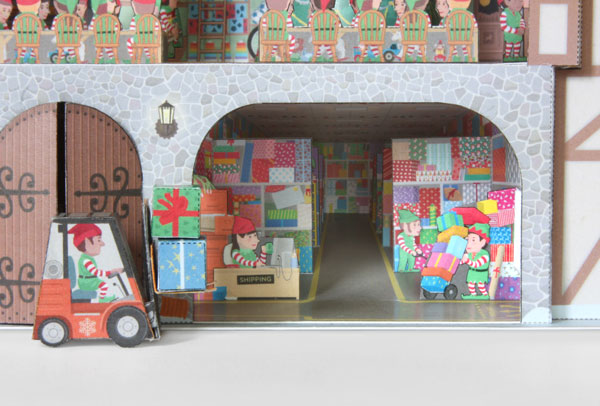 The warehouse on the first floor stores all the toys that the elves make throughout the year in preparation for Christmas Eve.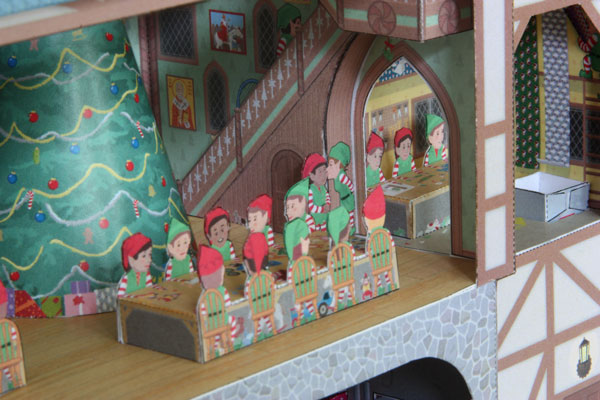 On the workshop main floor, the elves sit at long tables carefully putting together toys by hand. Along the staircase there are family portraits of Santa in earlier times as well as his helpers in other lands. Through the doorway the gift wrapping room can be seen. Watch out for the mistletoe above the door!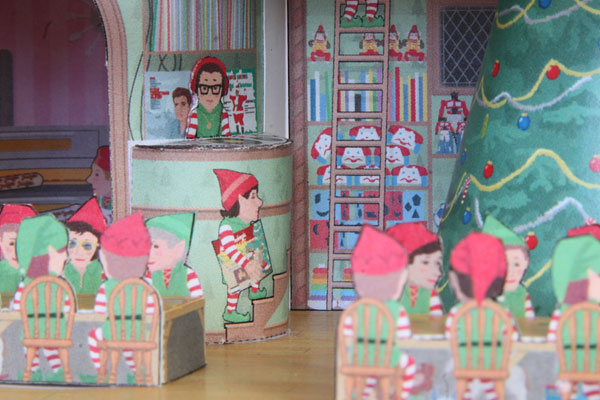 To keep up a cheerful and industrious holiday mood, a little elven DJ on a podium spins the best mix of old and new music. If you have any requests, come up the steps to the turntables. If its not in the music collection already, you can draw your favorite album cover on the blank record sleeve in the book.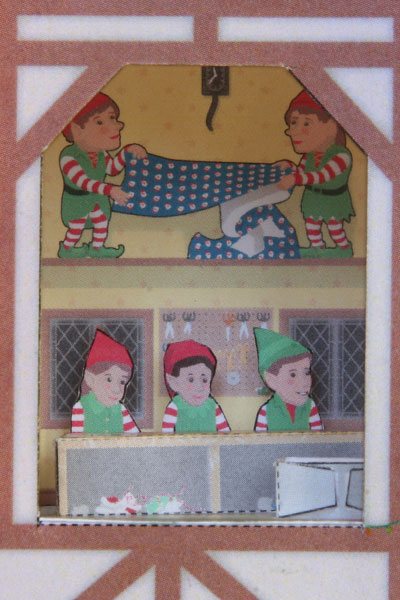 Here's another peek into the gift-wrapping room where the cut-and-fold masters select the proper wrapping paper and skilfully package all the presents before sending them down to the warehouse on the electric slide.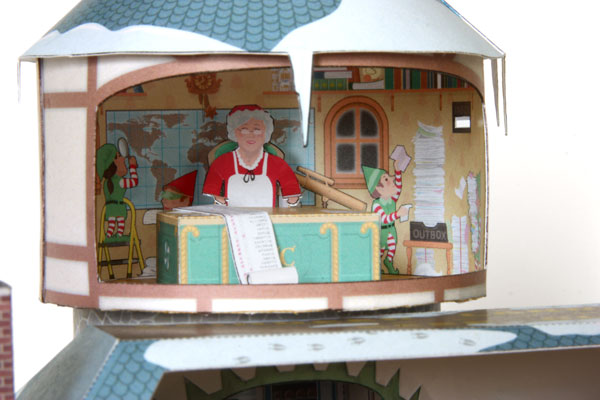 In the office at the top of the tower, Mrs. Claus is double-checking Santa's list of naughty and nice children. Here the elves sort the stacks of letters received from children all over the world and prepare Santa's itinerary for Christmas Eve.
There are many more rooms and details in Santa's Workshop. Why not take a tour!