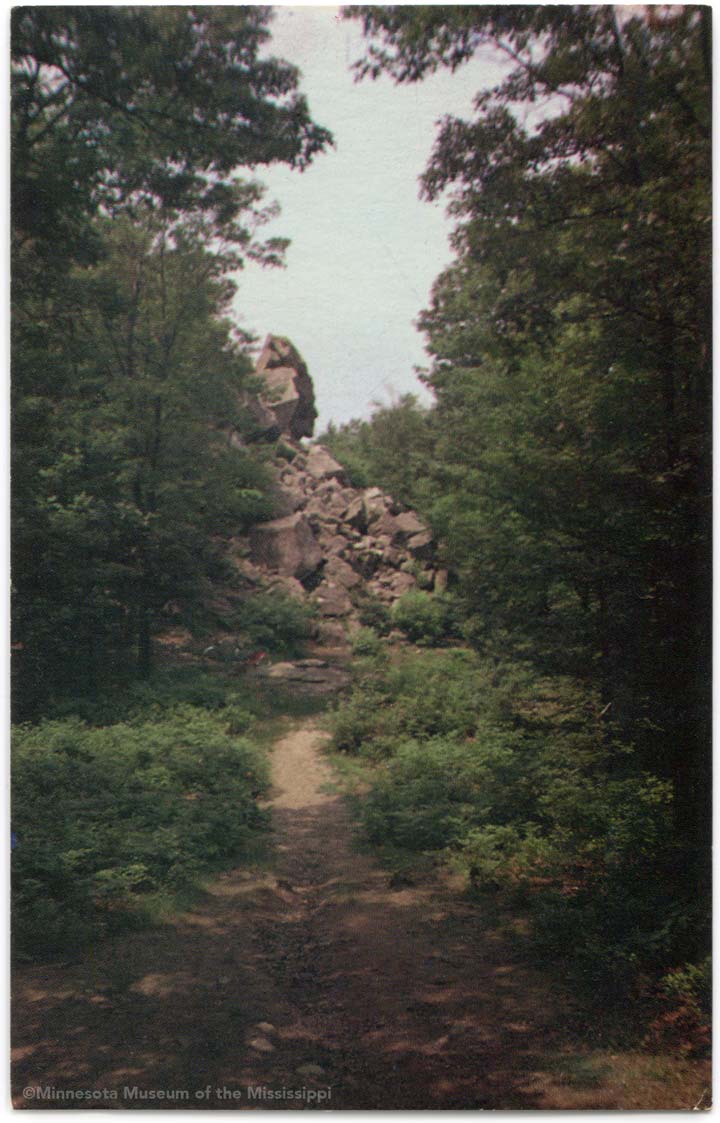 Reverse:
PROFILE ROCK
Freetown, Mass.
Massasoit's Profile Rock, also called "Joshua's Mountain", is located in Freetown State Forest near Assonet Village off Route 79. The face carved by mother nature was worshiped as a God by the Wampanoag Indians.
Publisher:
Mullen Studios, Inc. Fall River, Mass.
MNM#01-01110
A well-known profile on a 50-foot rock outcrop in Freetown State Forest. Easily accessible to hikers and graffiti artists.
N 41° 47.751, W 71° 03.217
Other views of this formation: