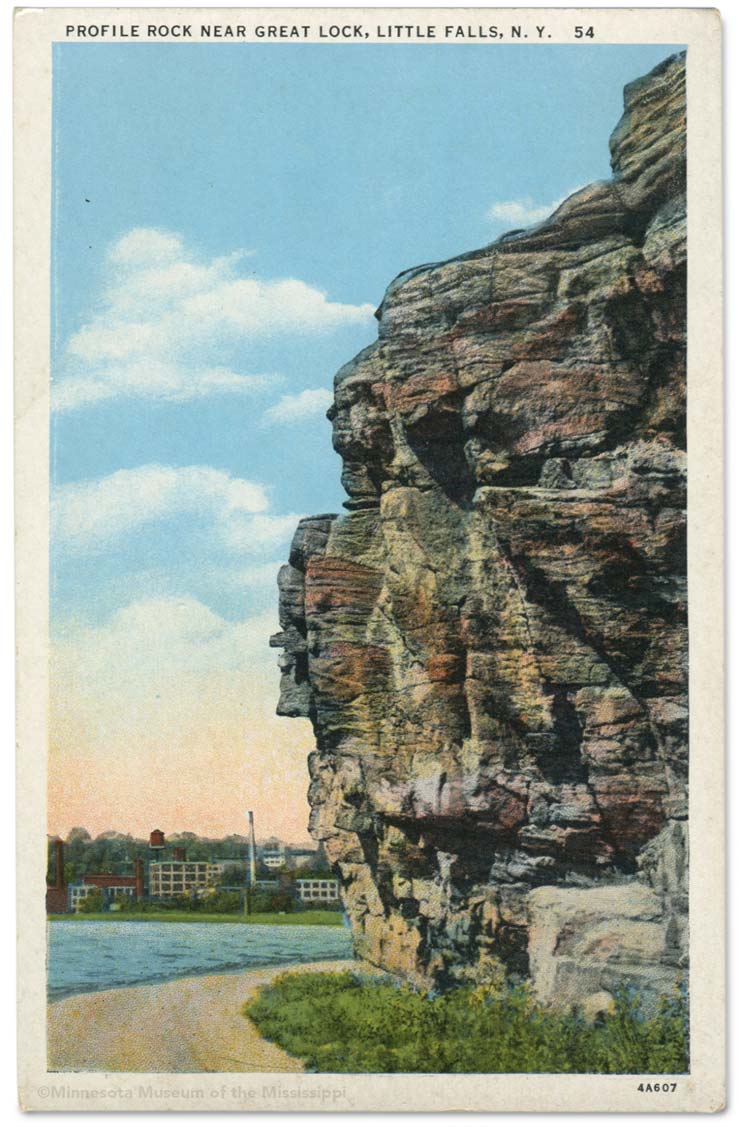 Obverse:
Profile Rock Near Great Lock, Little Falls, N.Y. 54
Publisher:
C.W. Hughes & Co. Inc., Mechanicville, N.Y.
MNM#01-01197
Located on banks of old Erie Canal. The rock face looks very different in postcards from the 1900s vs. postcards from the 1930s. Perhaps the profile was damaged during construction of Erie Canal Lock No. E-17 in 1911?
N 43° 02.329, W 74° 50.903
Other views of this formation: