---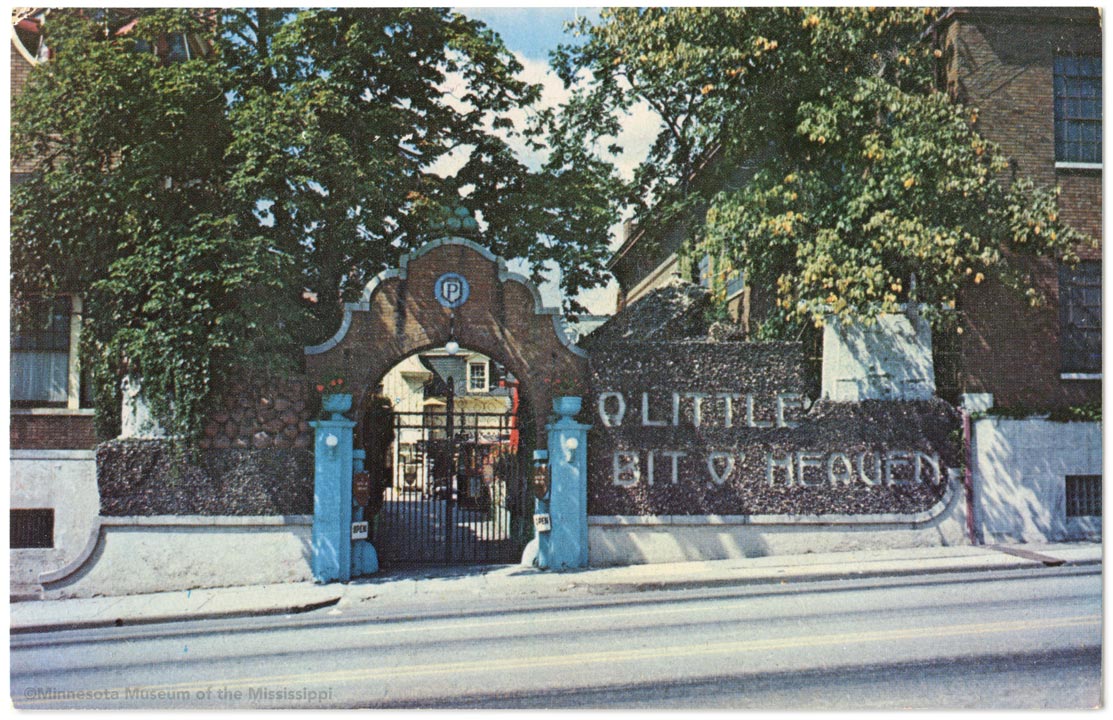 The exotic garden and tourist attraction known as "A Little Bit O' Heaven" was built by B.J. (Bartlett Joshua) Palmer in a courtyard on the grounds of the Palmer Chiropractic College. As son of the discoverer of chiropractic medicine, B.J. took over the leadership of the school after his father was jailed for practicing medicine without a license and became the champion and developer of modern chiropractic practice. B.J. possessed a flamboyant but difficult personality; he was a charismatic visionary but also a fabulous self-promoter and stubbornly opinionated leader. His career was defined by impassioned battles to legitimize defend chiropractic against its detractors. But he enjoyed his position as exalted leader of the successful Palmer Chiropractic School, where he and his wife Mabel, the First Lady of Chiropractic, lived in a mansion on the campus atop a hill overlooking Davenport.
He enjoyed experimenting with new technology and is credited with the invention of several electric diagnostic machines. He built the largest radio station in the Midwest, WOC, the station where a young Ronald Reagan got his start as a sports broadcaster.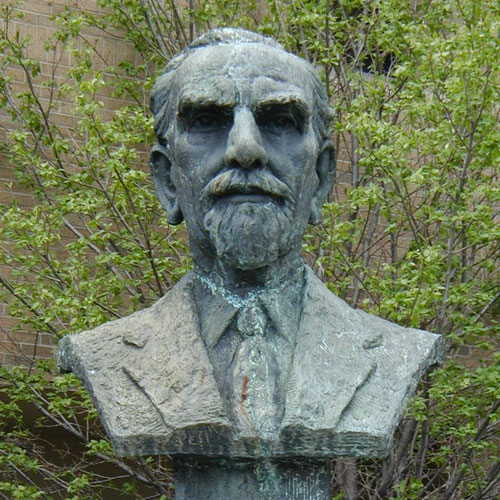 But B.J. also considered himself an aesthete and art collector. Recovering from a nervous breakdown in 1923, he initiated construction of a contemplative garden to showcase his art collection in a courtyard beside the mansion. As a reprieve from the stressful life of running the school, he and his wife traveled around the world several times, giving lectures and hauling back Chinese antiquities and Indian art pieces. Through dealers in Asia and Seattle he acquired unique objects according to his eccentricities: a fearsome cache of knives of all types, a scholarly collection of phallic symbols from primitive cultures, esoteric religious icons from the East, showy totem poles from Alaska, live alligators from Florida and salon nudes from the workshops of Europe. Much of the collection was open to the public for a small charge in a garden decorated with mosaic walls and picassiette sculptures of vaguely pagan mythological creatures, while more private galleries of curiosities and bric-a-brac were housed in additions to the mansion and in the basement.
For many years A Little Bit O' Heaven was the most popular tourist attraction in Davenport. A guidebook produced by the Palmer School claims that the garden directly inspired numerous home hobbyist to take up the trowel and build their own rock gardens, but one wonders if part of its popularity was also the esoteric drama of its world-spanning exotica. With B.J. scouring the globe for the ripest fruits of wisdom and artistic endeavor, the visitor could understand how chiropractic medicine tapped into deeper beliefs than the simplistic notions of mechanistic modern medicine. Was a man simply a pile of disconnected bones and tissue? Or was he an outpouring of innate and inborn emotion and desires from some central core? Here at A Little Bit O' Heaven the visitor could contemplate the strange and perhaps a bit frightening from around the world while in an informal and stimulating garden setting. Here live alligators, grimacing idols and taboo icons of fertility cults relaxed among the foliage with classical statuary and uplifting inspirational aphorisms painted on the walls. In this small recreation of Heaven on Earth, the Dionysian and Apollonian were united in a vision of health and happiness for all pilgrims to see in practice.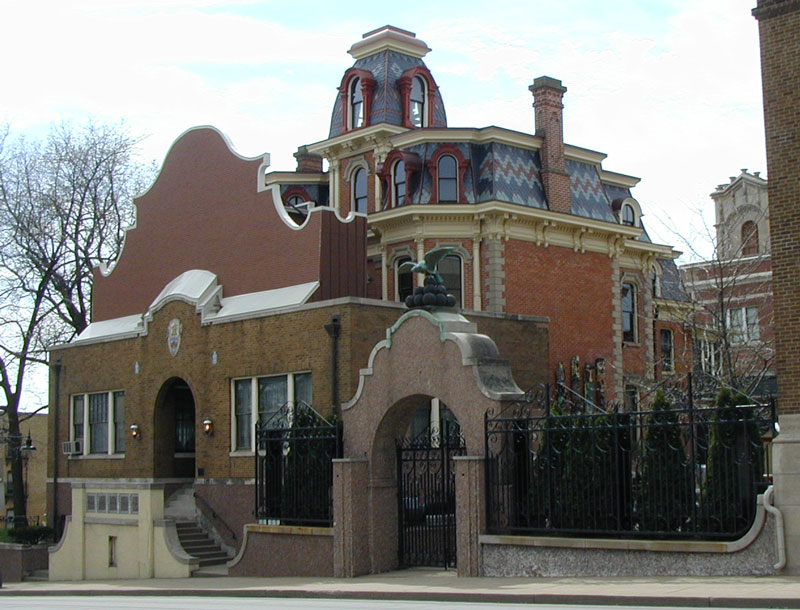 After B.J. passed away in 1964, the reins were passed to his son David Palmer, whose straightforward leadership brought greater legitimacy and recognition of chiropractic. The Palmer school now became the Palmer College of Chiropractic. In time the exotic garden fell into disrepair and was closed to the public. During the construction of building additions in 1981 the greenhouse gardens and most of the courtyard structures were demolished. Much of the art collection was placed in storage in the basement of the Palmer Mansion, where it remains to this day. All that is left on the site of A Little Bit O' Heaven is a courtyard paved with patio brick and home to a few picnic tables and orphaned Chinese bronzes and totem poles.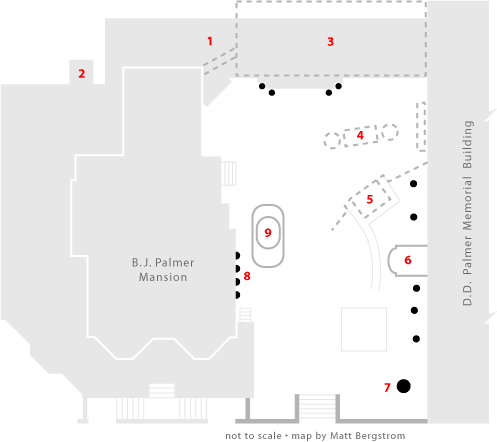 References and Links to A Little Bit O' Heaven