---
Souvenir of Mollie Jenson's Zoo & Museum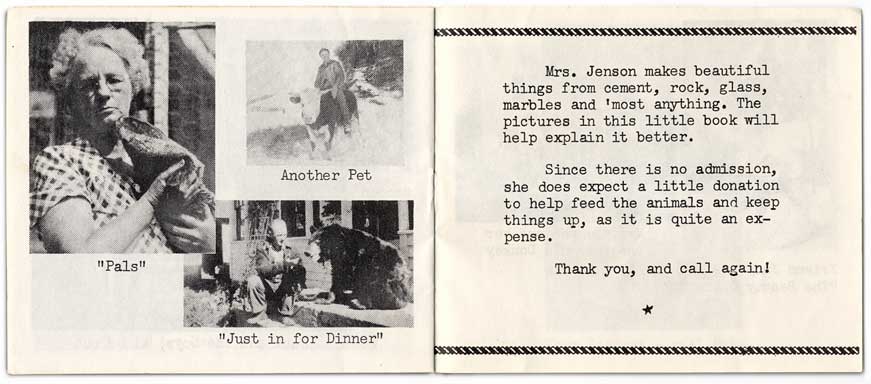 Another Pet

"Pals"

"Just in for Dinner"

Mrs. Jenson makes beautiful things from cement, rock, glass, marbles and 'most anything. The pictures in this little book will help explain it better.

Since there is no admission, she does expect a little donation to help feed the animals and keep things up, as it is quite an expense.

Thank you, and call again!
Pages 8-9
presented by Minnesota Museum of the Mississippi
---
Copyright ©2012 Matt Bergstrom