---
Formal Gardens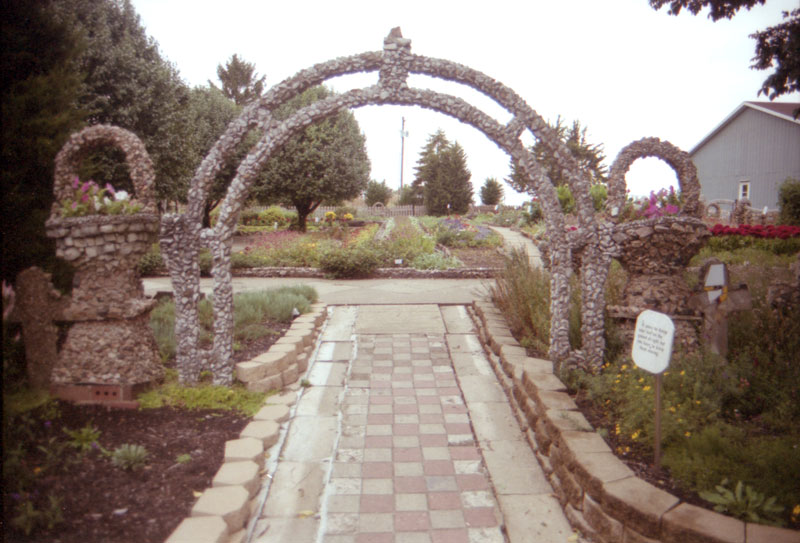 Off to the right of the entrance to Rockome Gardens, the visitor enters the Sunken Gardens, the oldest part of the park.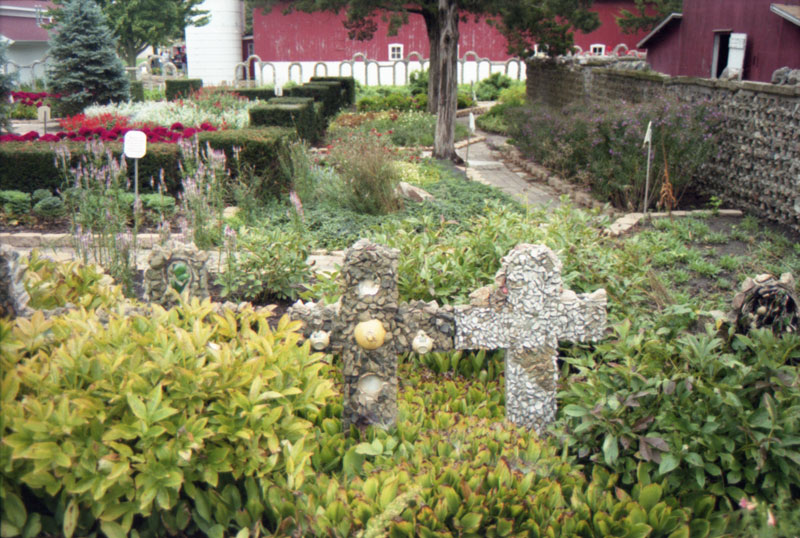 Scattered among the lush colorful flowers are placards with Amish aphorisms collected by Elvan Yoder. These alternate between folksy proverbs and sentimental verses about gardening:
"If you growl all day...it's only natural that you will feel dog tired at night"
"A kiss of the sun for pardon
A song of a bird for mirth,
One is nearer God's heart in a garden,
Than anywhere else on earth."
"There are two kinds of voters. Those who support your candidate and a lot of stupid, ignorant prejudiced fools."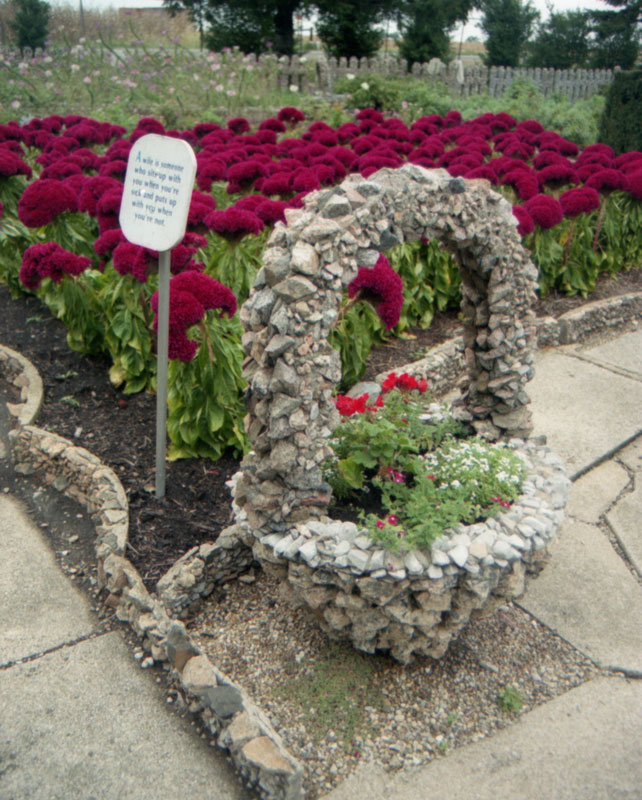 Although the concrete and stone walls are falling apart in many places, its still possible to see some neat details here in the sunken gardens.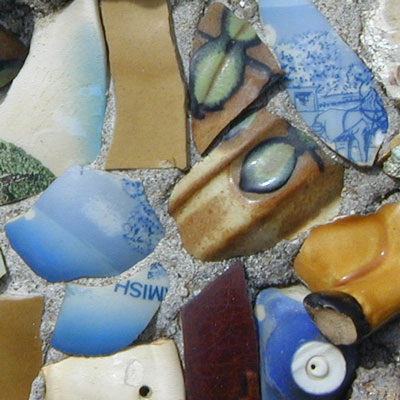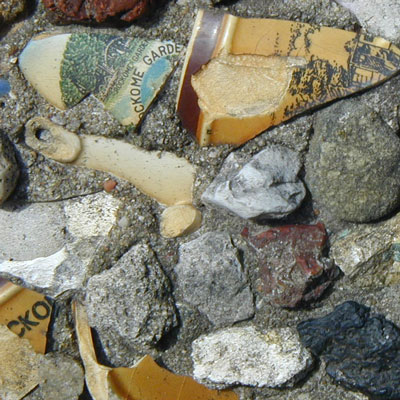 Although the Sunken Gardens are the oldest part of the park, we can see that these decorated walls are more recent: the pottery pieces embedded in the concrete are broken souvenirs from Rockome Gardens! This small corner of the garden has become a hall-of-mirrors reflection of the attraction itself, a surprising glimpse of recursive touristic souvenir materialism among the rose bushes.
presented by Minnesota Museum of the Mississippi
---
Copyright ©2012 Matt Bergstrom