---
Mission Garden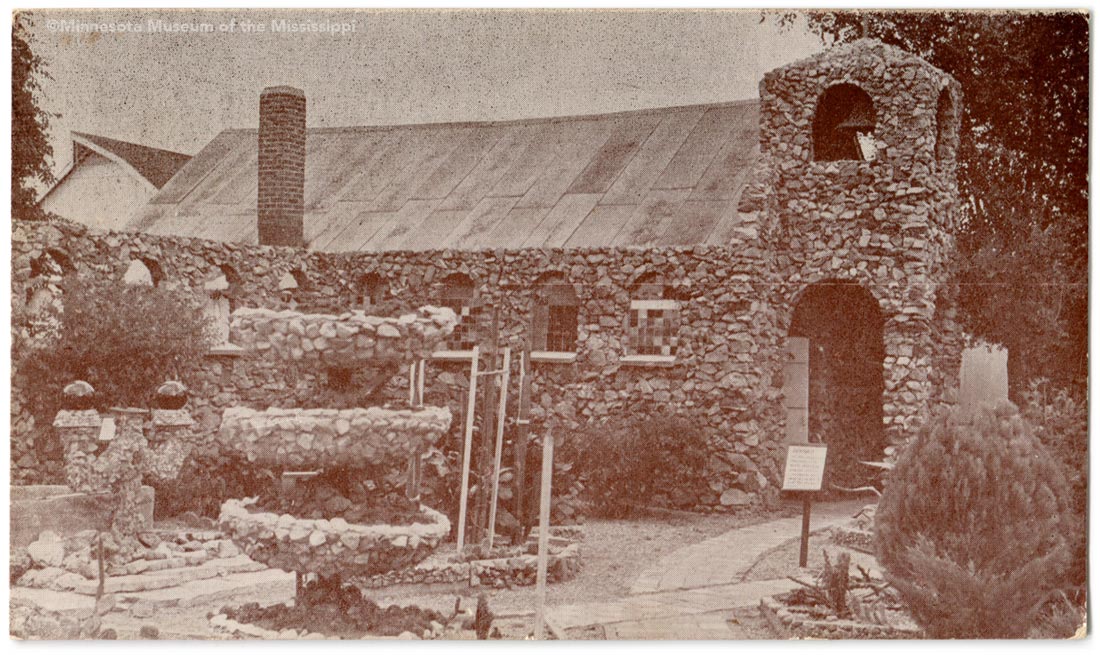 The Mission Garden or Old Mission Plaza once showcased 150 varieties of cactus in raised planters on a square patio surrounded by tall rock walls with arched niches. The garden was built in the early 1940s by owner Arthur Martin and his hired workers. The east wall was styled as a sham ruin of a California Mission with arched windows and a bell tower, a bit of an exotic creation for a garden in the middle of farmland Illinois. Perhaps the cactuses suggested the "Mission" theme but it seems possible that Martin could also have been inspired by the kitsch Old West style of Knott's Berry Farm in California which added its ghost town attraction at about the same time.
The rock construction in the Mission Garden was a bit cruder here than other areas, and the Mission itself seems to have been a facade built over a pre-existing wooden building.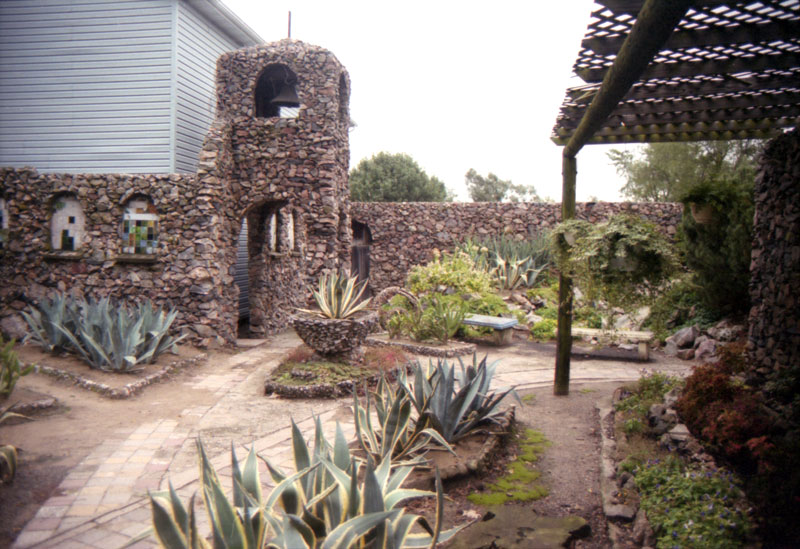 The wooden shed which had been the interior of the Mission was replaced by the bulky backside of the Haunted Cave in 1987. The bell tower and wall of stained-glass windows became a free-standing shell with a gap of a foot or so from the building behind.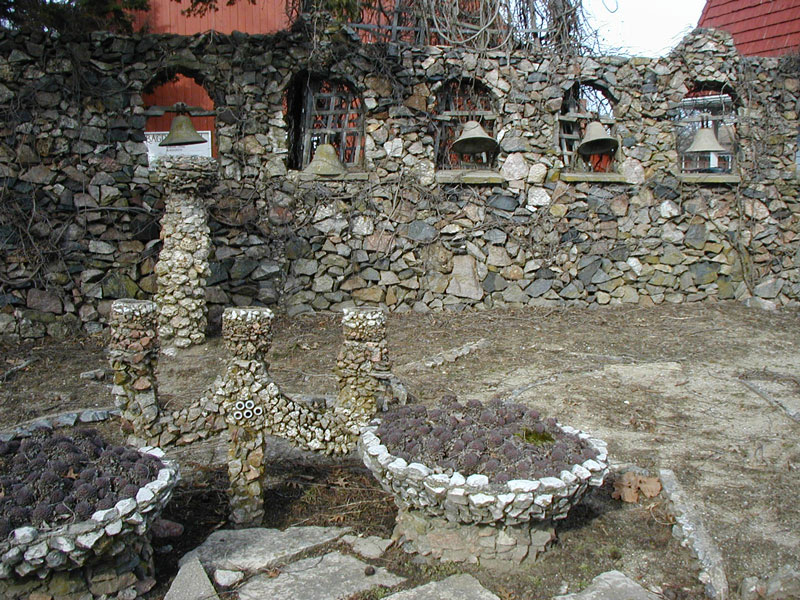 The five bells hanging in the archways of the western wall evoke the famous bell wall of Mission San Juan Capistrano. On a winter visit in 2005 the bare garden looks a bit forlorn waiting for springtime.
Fernery
An arched doorway in the south wall leads to a different atmosphere in the Fernery. Ten varieties of native ferns and flowering begonias thrived in this enclosed area around a rocky watefall fountain. Iron pipes set into the rock walls supported trellises to shade the ferns from the midday sun.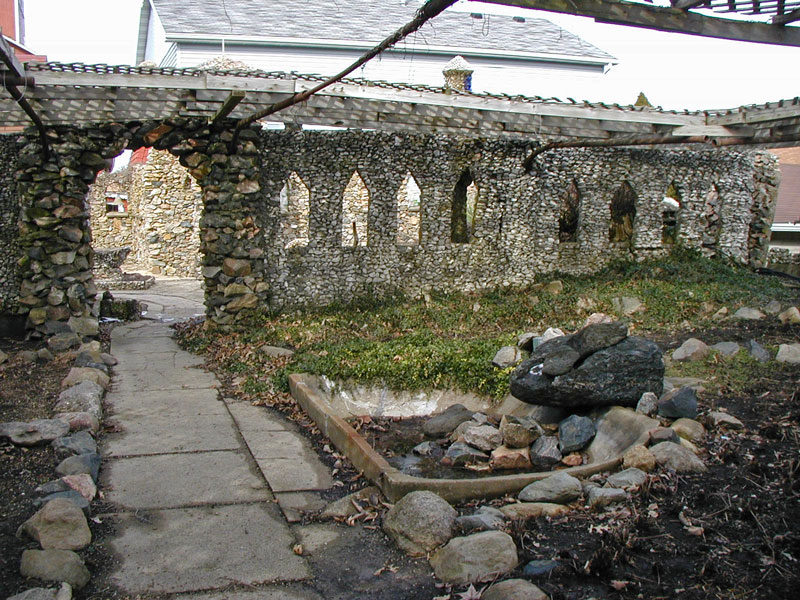 Barely noticeable on the west wall of the Fernery are two cartoonish concrete faces, similar to the faces near the Lovers Heart. These little bits of humor may have been added by Arthur Martin or builder Ed Seitz to break up an otherwise plain rock wall.