---
The Pools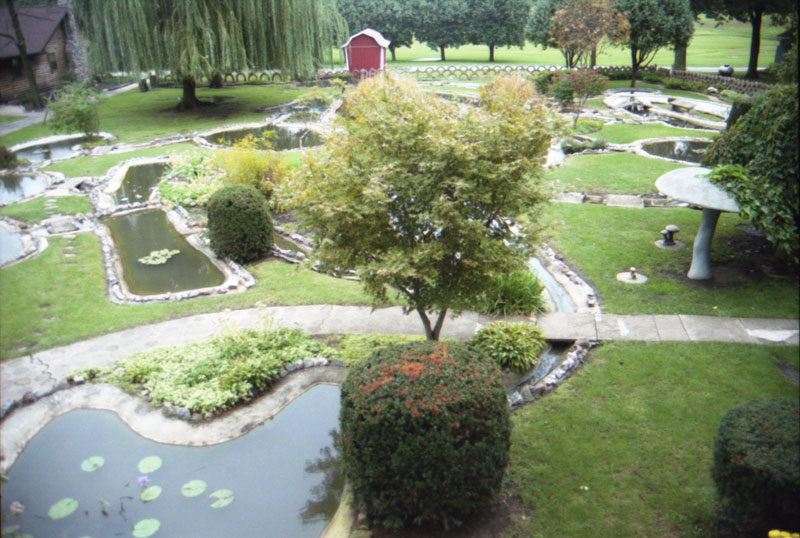 Many early visitors to Rockome Gardens marvelled at the Lily Pools in the southeast corner of the park. In 1941-42, Arthur Martin and hired workmen built 35 interconnected shallow pools to show off flowering water lilies and other plants. Children enjoyed views of a tiny castle and church on a rocky hill, or searched for goldfish hiding under the lily pads. Paved sidewalks meandered between the pools and across the tiny canals among giant umbrella-like mushrooms made of concrete in a surrealist landscape.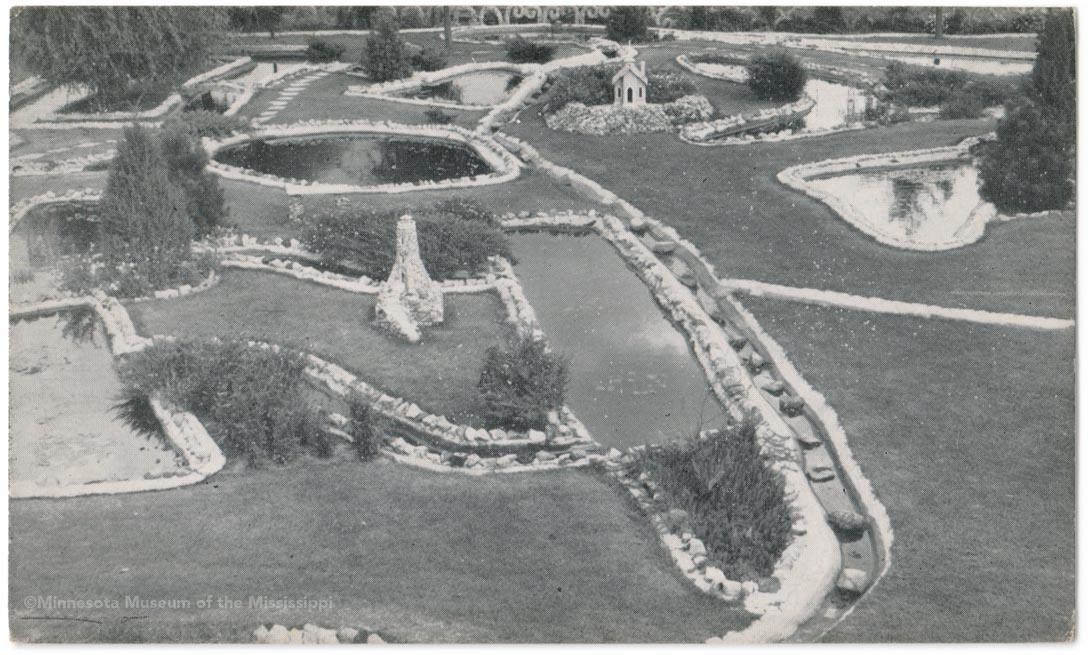 A stone observation tower on an artificial hill provides an overview of the pools, as well as the start for two waterfalls which fed into the miniature canals connecting the pools.
A farther view of the hill and its stone observation tower looking over the pools. Comparing the size of the small trees and shrubs in these photos to those in a 1947 newspaper article, it seems likely that the postcard images were taken in about 1943-45, not long after the pools were completed.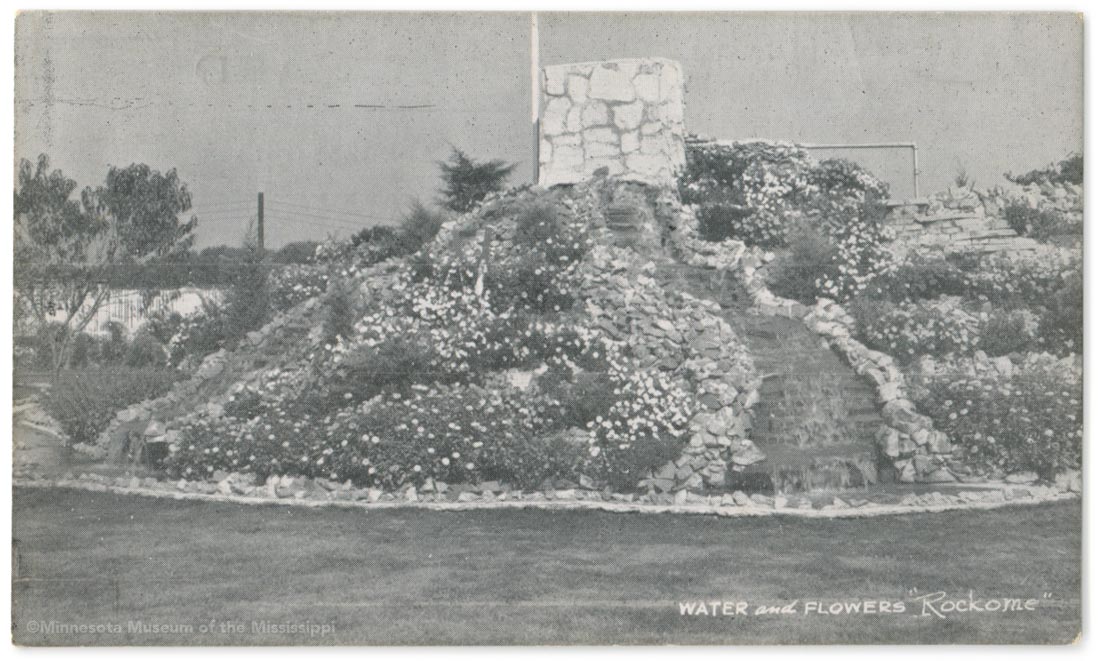 Two stepped waterfalls cascaded down the flowered hill to the start of two tiny canals which circled the mound in opposite directions to feed into the two different chains of lily ponds.