---
The Garden of Prayer
In the center of the Wegner Grotto garden, there is a smaller fenced-in area representing a tiny prayer garden. It features another arched gateway similar to the "HOME" entryway, but the prayer garden is so small that it doesn't seem made to enter. Early postcards show that the Garden of Prayer was once entirely filled with flowers and a small tree, giving no possibility of entry at all.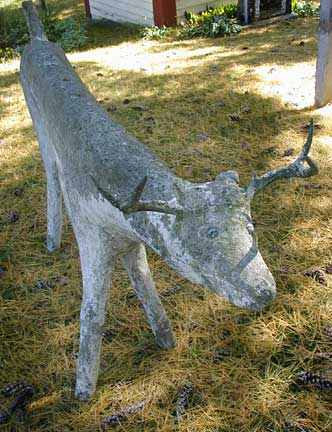 In the flat area around the Garden of Prayer there are several smaller sculptures. Here is a comical deer, made with a real deer skull and antlers, with marbles for eyes. In the open space around the Garden of Prayer, the grotto is a relaxing place to wander among the constructions, listening to the quiet wind in the pine trees and gentle crunch of pine needles underfoot.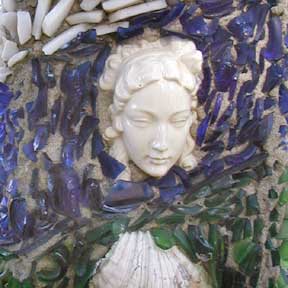 A miniature porcelain face on the post of a birdhouse.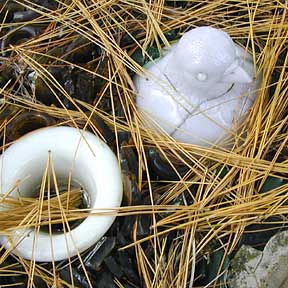 And here is a tiny chick peeking out of the pine needles!
presented by Minnesota Museum of the Mississippi
---
Copyright ©2012 Matt Bergstrom