---
Lovers' Heart
The Lovers' Heart is the most famous rock construction at Rockome Gardens. It appears on most advertisements and literature for the park, sometimes with a coy model striking a pose. Her feathered cap defies all explanation.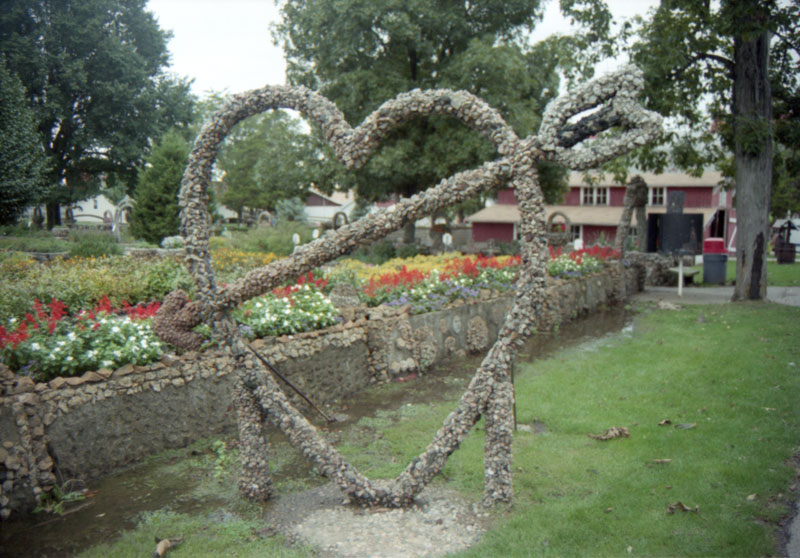 This photo from 2000 shows that extra rock supports have been added to the sides of the heart. Part of the charm of this sculpture is its fragility, despite its heavy rock and concrete materials. Comparing the photo and the postcard we can see that the trees have grown in well around the garden and the flowers look well cared for even if the grass isn't.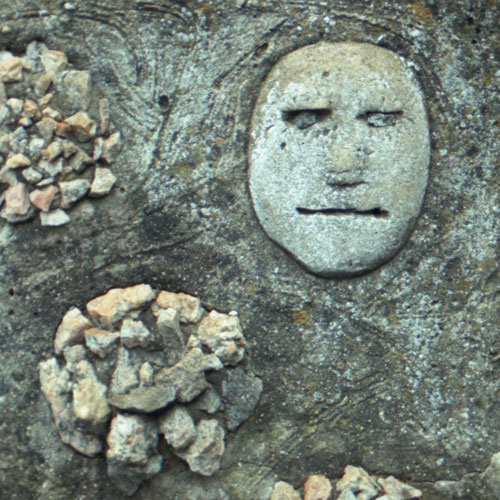 Look through the center of the heart in the photo above, note a lighter area on the retaining wall. Closer inspection reveals a tiny concrete face with a strange expression. Though the rock walls at Rockome are fairly unadorned, here and there are unexpected details such as this.
presented by Minnesota Museum of the Mississippi
---
Copyright ©2012 Matt Bergstrom