---
Entrance Gates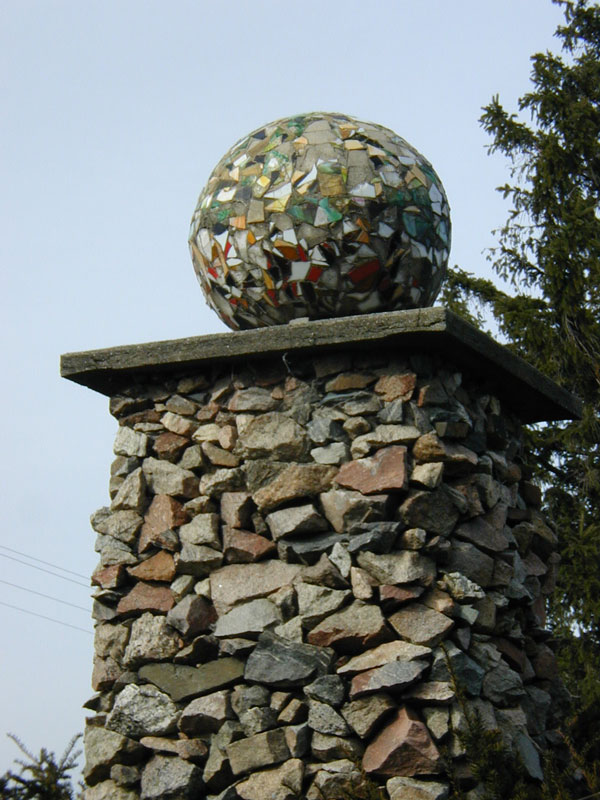 Visitors to Rockome Gardens in the 1940s entered through one of several decorative gates on the west side of the garden. The northernmost gate is marked by two sturdy pillars topped with glass-embedded spheres. These pillars may have been built in 1947 as a larger entry to replace the smaller and more fragile gates to the south as the park grew in popularity.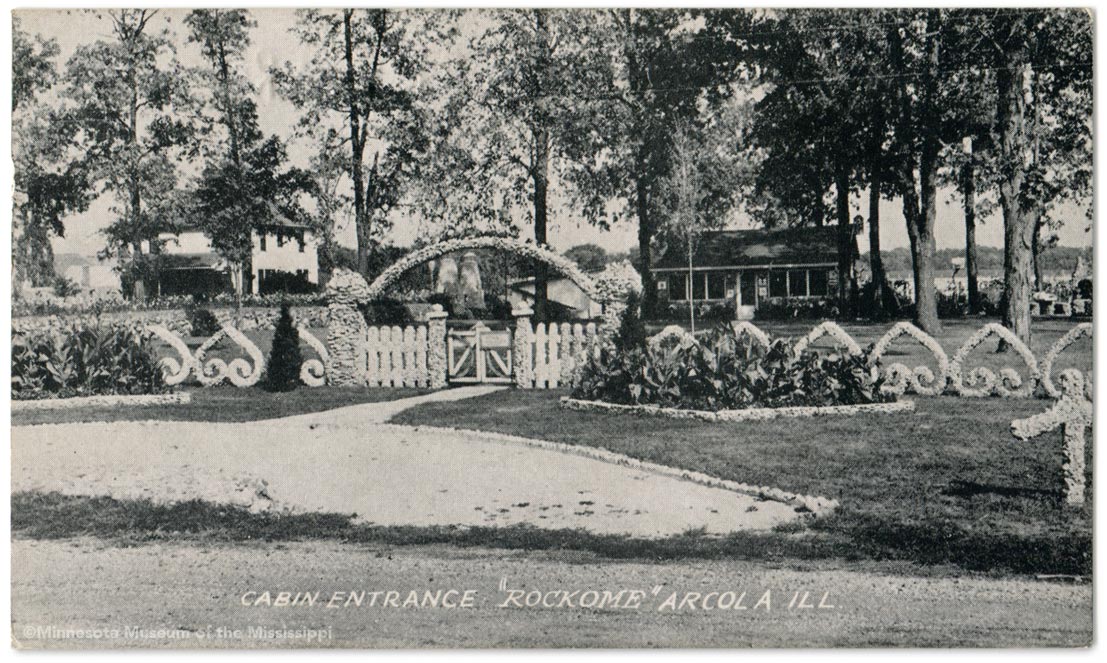 The larger Cabin Entrance or Rainbow Entrance (named for the long arch over the gate) opened to a wide lawn. Behind the trees on the left is the white farm house that would later become the Amish House, on the right the log cabin home which the Martins built in 1941 as a summer home. Decades later the cabin become the theme park snack bar. On the lawn between the houses are the two tall rock lighthouses.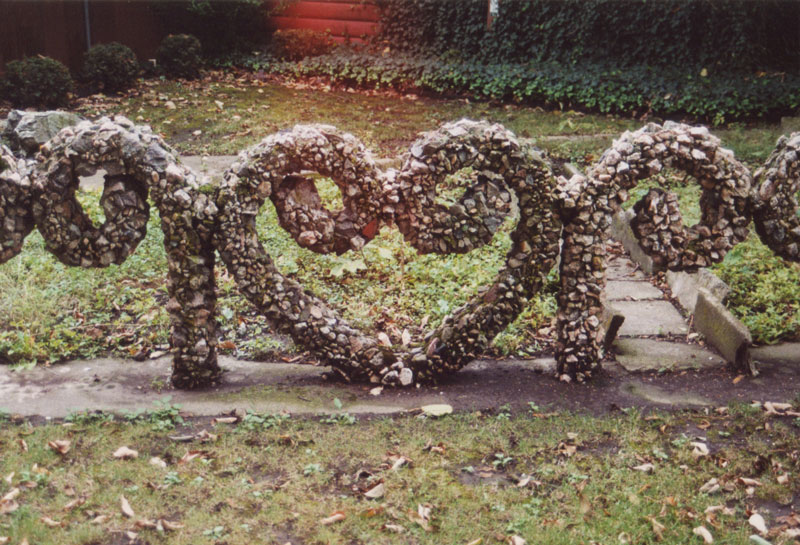 Before Rockome Gardens was filled with theme park attractions, the views across the grassy lawns were dominated by rock and concrete fences built in a variety of repeating decorative patterns. Tenant farmer Ed Seitz built the fences in sections indoors during the winters months starting in 1940. The rock encrusted shapes were formed over steel frames made from recycled scraps from Arthur Martin's Progress Manufacturing company. The curly heart-shaped fences above may have been inspired by very similar heart-shaped fences at the Dickeyville Grotto in Wisconsin.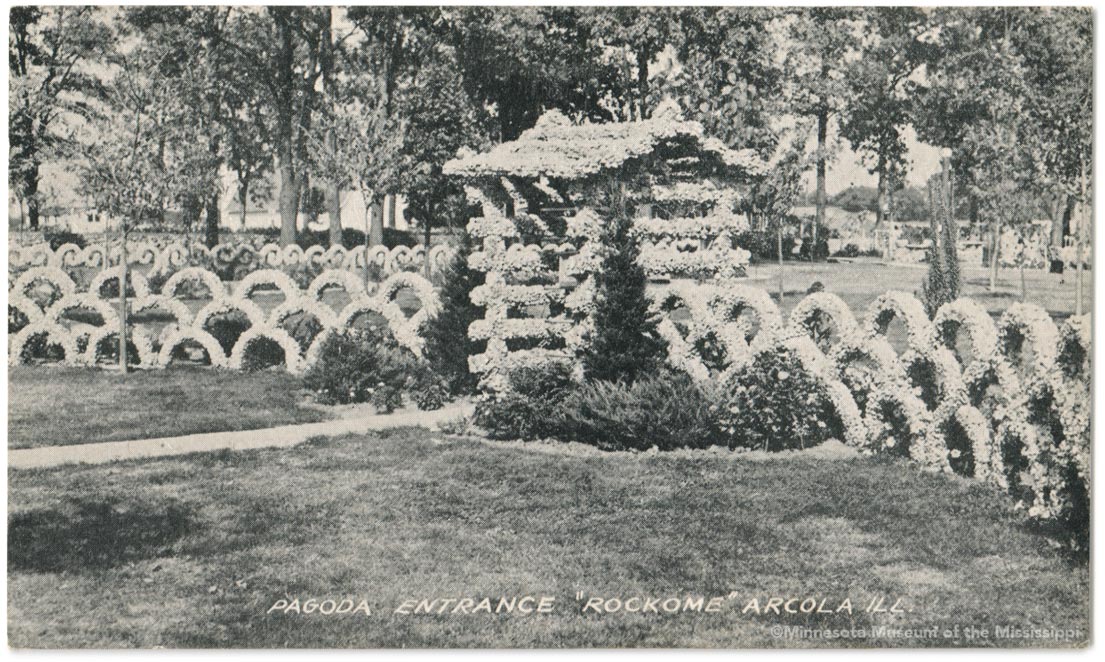 By the mid 1940s the smaller decorative gates were no longer used, but a new entrance at the north end of the gardens was built in 1947. The Pagoda Entrance was later blocked off by the construction of a house for the park owners.