---
Wishing Well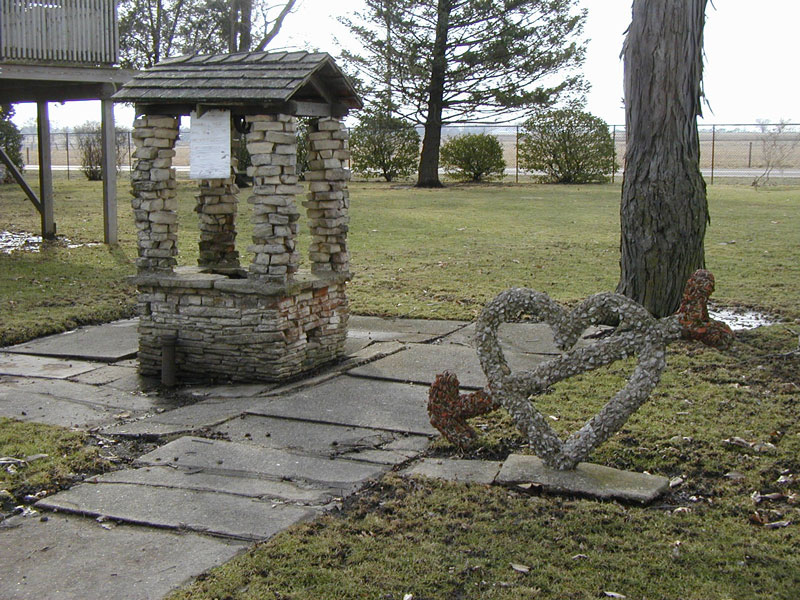 The simple Wishing Well, made from stacked limestone blocks, was built in 1942 or 43 by Arthur Martin to replace a previous wishing well on the same spot. At a time when Rockome Gardens did not charge an admission fee, the coins thrown in the fountain were collected and donated to Boys Town in Nebraska. In 1949 the well collected three gallons of coins worth about $200, which was about half of the cost to sponsor the yearly tuition of a boy at the orphanage. The Martins donated the rest.
On either side of the wishing well are two miniature versions of the famous Lovers Heart sculpture.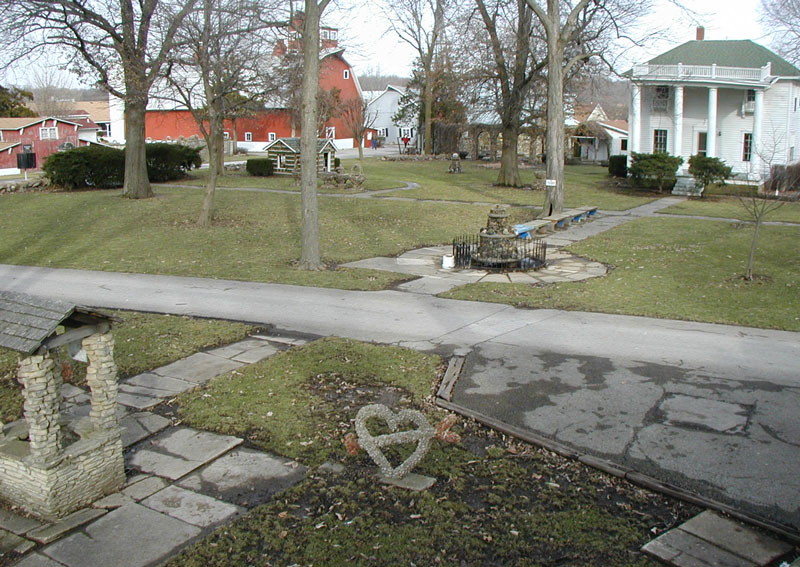 A wooden observation tower near the wishing well provides a view over what was once the front lawn of the farm house. The tipsy colonnade on the front of the farmhouse does not appear in postcard images from the early 1940s, so the columns must have been added later to give the house a more classical appearance. Despite that pretention, the house interior was redecorated in 1968 in the style of a typical Amish farmhouse for visitors to tour.
Beyond the fenced-in fountain, sidewalks lead past basket flower planters to the Fresca Bottle House. At the end of the lawn, stone arches lead to the Mission Garden.