---
Mission Garden
Another area of the park which seems directly inspired by Knott's Berry Farm is the Mission Garden, a walled cactus garden with a sham ruin of a California Mission bell tower. The rock construction seems especially crude here, and the "mission" seems to be a facade addition to an earlier gable-roofed shed.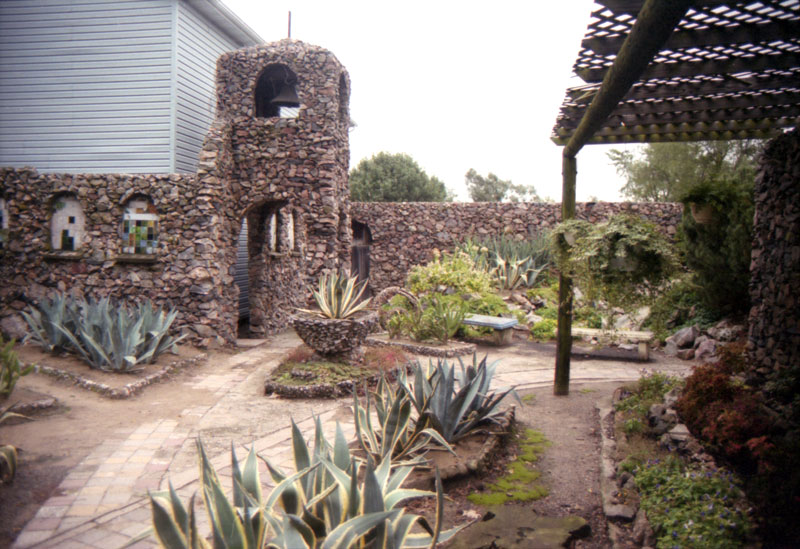 By 2000, the mission had become a free-standing shell when its associated building was replaced by a large barn standing back a foot or so away from the crooked rock walls.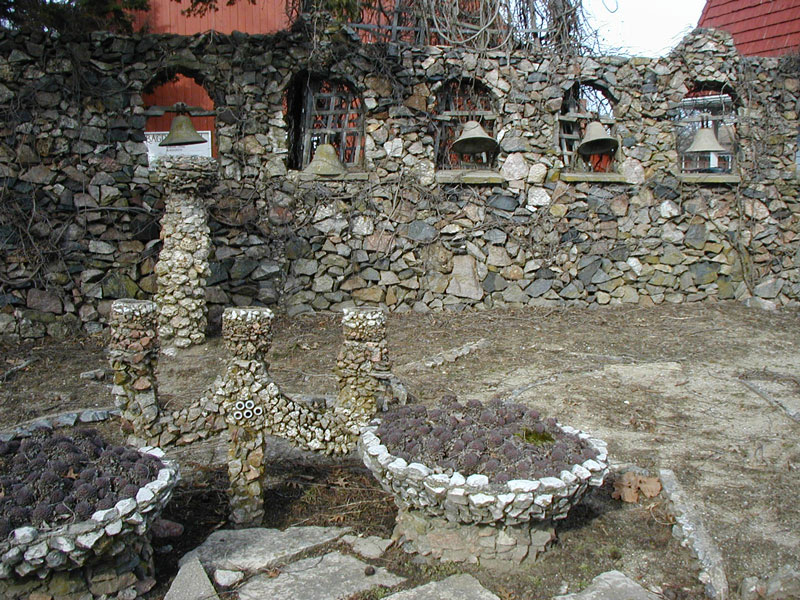 No real attempt is made to convince us that a California Mission makes sense in the middle of an Amish theme park, but the cactus garden is attractive in summer. In early 2005, the bare garden looks a bit grim waiting for springtime.
presented by Minnesota Museum of the Mississippi
---
Copyright ©2012 Matt Bergstrom