---
The Pools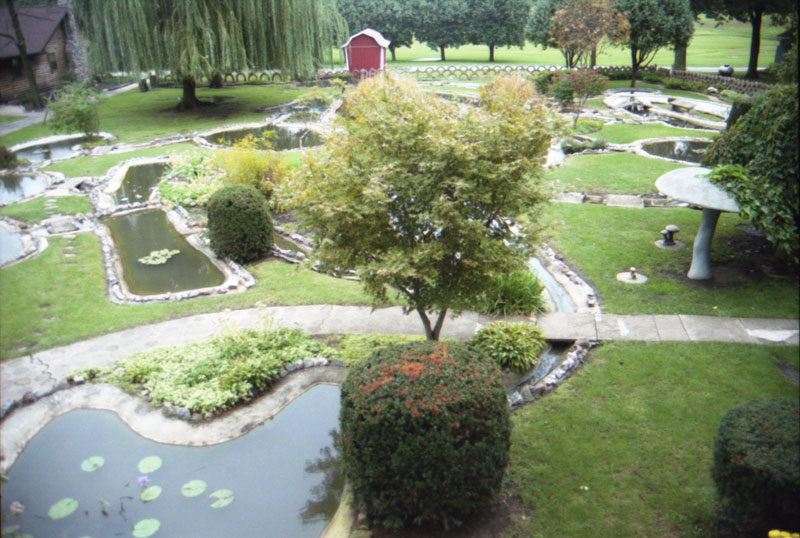 In the southeast corner of the gardens is a complex water environment of 35 interconnected pools. None are more than a dozen feet across but they are deep enough to support lilies and a few carp. Paved sidewalks meander between the pools and across the tiny canals among outsized concrete mushrooms in a surrealist landscape.
This vintage postcard view shows that the pools existed in the pre-theme park era of the gardens. A toy-sized chapel on a hill and stone lighthouse serve as miniature follies to complete the pictuesque scene. The chapel no longer survives, but the lighthouse still overlooks its tiny ocean.
Another view shows the manmade hill and a rough little stone tower which provide a view over the ponds.
The hill serves as the source of the water for the pools as well. Twin stepped waterfalls cascade to the base of the hill where they are diverted into two channels circling the mound in opposite directions and feeding into the two different chains of ponds.
presented by Minnesota Museum of the Mississippi
---
Copyright ©2012 Matt Bergstrom